Tiffany's Dairy Goats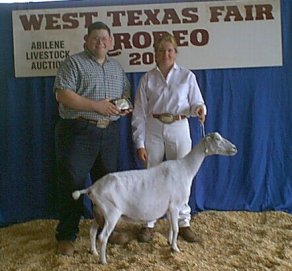 Welcome to Tiffany's Dairy Goats
home of fine LaMancha and Nubian dairy goats.
We are located an hour from the D/FW airport
in North Texas.
You can email us atTiffanyDairyGoat@aol.com
we would love to talk goats with you !
We offer kids born each year by does such as:
CH Whispering Meadow's Milky Sara (top)
and our quiet personality purebred Nubian does such as
4 Ever R's SMA Precious pictured here with Tiffany our wonderful herdsman/owner daughter.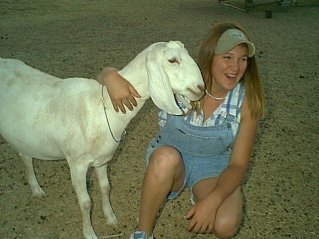 Below is our young herd sire 4B Cool X-Press Tucker B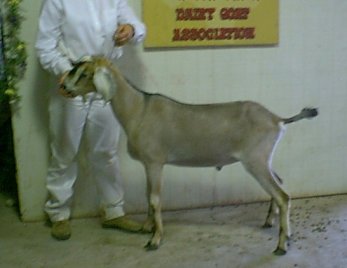 Los Ninos Rancho USA Nina
a very special addition to our herd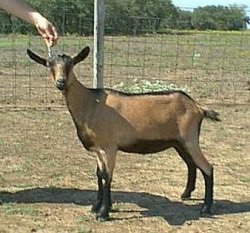 On the road again !!!
We hope you can drop by and say "Howdy" at us while we
show at the Southwestern Exposition in Fort Worth, and
the Houston Livestock Show this coming 2002 show season.
We plan on showing in all the major fairs in Texas.
The Meeks Family
Bobby, Joni, Tiffany, and Bobby,jr. Meeks
Page 2
LaManchas
Nubians
Youth Corner
Rocky Road Farm Boers